Full Paper Submission
All authors have been informed about the acceptance of their abstracts. The deadline for uploading the camera-ready full papers is August 5. The paper length for oral presenters should not exceed six pages and for poster presenters it should not exceed four pages.
Please note that we are using the standard IEEE paper template, it can be downloaded below both in docx- and in Latex-format.
The papers will be distributed in time for the conference.
Downloads
Word – Template:
Download here (.docx/30 KB)
Latex – Template :
Download here (.zip/759 KB)
Accepted papers will be submitted for inclusion into IEEE Xplore subject to meeting IEEE Xplore's scope and quality requirements.
Timeline
Paper upload is possible starting immediately. You will need to submit you full paper in pdf format. Please make sure to use the IEEE paper template provided on this page and to go through the IEEE Xpress pdf checker, before uploading your camera-ready paper through the conference system
Deadlines 2022
Deadline abstract submission:
Extended to April 22, 2022
Notification of acceptance:
June 16, 2022
Submission of paper for workshop proceedings:
Extended to August 19, 2022
IEEE eXpress pdf checker
Please access the IEEE eXpress site here.
First-time users should enter the Conference ID 57263X, their email address and a password and then continue to enter information as prompted.
An online confirmation will be displayed and an email confirmation will be sent
Previous users of PDF eXpress need to follow the above steps, but should enter the same password that was used for previous conferences. Verify that your contact information is valid.
Uploading your paper in ConfTool
While you are uploading the paper, you will also be asked to identify the presenting author and to provide a short bio of him or her.
 
Presentation Guide for Oral Presenters
Each presentation is scheduled for 20 minutes, please allow 5 minutes for Q&A at the end. There is no template for the presentation. Speakers are kindly asked to see the session chair 10 minutes before the session and to bring their presentation on a stick, a laptop will be provided.
Presentation Guide for Poster Presenters
Please bring your printed poster to the conference. The format should be A0 (84.1 x 118.9 cm, portrait style). There is no template for the poster, but please try to be simple and direct in your presentation. Use short phrases and "bulleted" text throughout and avoid long narrative paragraphs. Assistance for hanging the posters will be available. All posters should hang by lunchtime on the poster presentation day and must be picked up by Friday morning. Posters that have not been picked up will not be kept.
Contact
In case you experience any problems with the submission process, please contact the conference office at therminic@mcc-events.de

Thermal Phenomena in Simulation and Experiment
Thermal management of electronic components and systems
Classical and modern thermometry and thermography
Thermal interface materials and their characterisation
Thermal modelling and investigation of packages
Nano-scale heat transfer
Multi-physics simulation and field coupling
Electro-thermal modelling and simulation
CFD modelling and benchmarking
Advanced thermal materials and technologies
Numerical methods for multi-scale heat transfer
Electronics Cooling Concepts and Applications
Cooling concepts: air, liquid, 2-phase, etc.
Power electronics
High temperature electronics
Solid state lighting / LEDs
Thermo-electric and sub-ambient cooling
Novel and advanced cooling technologies
Heat pipe and vapour chambers
3D heterogenous integration and cooling
Ultra low form factor air cooling
Novel manufacturing methods
Cooling for IoT, CPS, mobile, edge computing
Thermal buffering for computational sprinting
Battery thermal management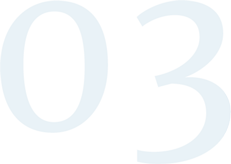 Thermo-mechanical Reliability
Thermo-mechanical reliability
Prognostics and health monitoring
Lifetime modelling and prediction
Damage and fracture mechanics
Failure analysis and inline inspection by thermal imaging