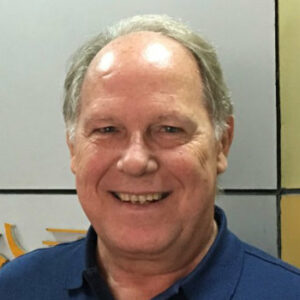 Prof. (Emeritus) John R. Thome, JJ Cooling Innovation Sàrl, Lausanne, Switzerland
"Experiences of Applying Passive Micro-Two-Phase Cooling to Electronics (Thermosyphons and Pulsating Heat Pipes)"
John R. Thome is Technical Director of JJ Cooling Innovation Sàrl in Lausanne, Switzerland, which develops new micro-two-phase cooling technologies for: power electronics, automotive, datacenters, edge computing, aerospace, 5G, batteries, food and beverage industries. These comprise Passive cooling (gravity/thermosyphons and self-excited/PHPs) and Active cooling (pumped and compressor driven systems), see (https://www.jjcooling.com).  He has 45+ years of research experience on two-phase flow and heat transfer, technology development/applications and development of high fidelity thermal-hydraulic simulation codes. JJ Cooling's thermosyphon simulator won the 2020 ITHERM Best Paper Award.
He formerly was Professor of Heat Transfer at the EPFL in Lausanne (1998-2018) where he founded and directed the LTCM lab (https://archiveweb.epfl.ch/ltcm.epfl.ch). He is the author of five books and is editor-in-chief of the Encyclopedia of Two-Phase Heat Transfer and Flow (16 volumes). He founded and chairs the Virtual International Research Institute of Two-Phase Flow and Heat Transfer (http://2phaseflow.org) that has some 30 participating members. He has written over 250 journal papers with 29'400 citations. He received the 2017 Nusselt-Reynolds Prize, the 2019 IEEE ITHERM Award, the 2019 ASME InterPack Medal and the 2010 ASME Heat Transfer Memorial Award, among others.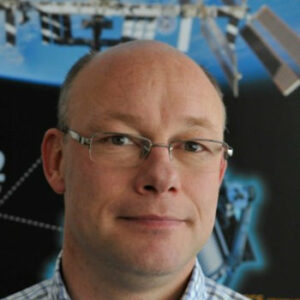 Ir. Johannes van Es, NLR Energy and Thermal Management Group, Royal Netherlands Aerospace Centre (NLR)
"Advances in two-phase cooling of power electronics and the role of 3D-printed components"
Johannes van Es – Principal Scientist – Head of the NLR Energy and Thermal Management Group of the Royal Netherlands Aerospace Centre (NLR)  – has extensive experience in space- and aircraft thermal control. He is responsible for new system and component R&D in satellite and aircraft thermal management and also point of contact for the Dutch Roadmap "Thermal Management and Cooling Systems" to co-ordinate Dutch developments in S/C thermal management and streamline with ESA and EU developments.
He received the M.S. degree in Engineering Physics (1995) followed by a post-graduate designers degree in Process Engineering (1997) from Twente University in the Netherlands. Since 1997 he works at NLR starting as R&D engineer. In 2001 he became international project manager responsible for the Tracker Thermal Control System (TTCS) for the Alpha Magnetic Spectrometer (AMS02) currently operating on ISS (https://arc.aiaa.org/doi/10.2514/6.2013-3389) and lead several developments of Two-Phase MPL's for international customers.
He has authored more than 25 papers in the field of thermal engineering. He is since 2011 member of the ICES International Committee and session vice-chair and since 2019 session chair of the Satellite, Payload and Instrument Thermal Control session of the International Conference on Environmental Systems (ICES).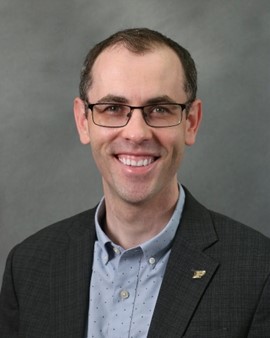 Prof. Justin A. Weibel, Associate Professor of Mechanical Engineering & Director, Cooling Technologies Research Center, Purdue University, West Lafayette, IN, USA
"Unlocking Thermal Constraints on Electronics Systems: Key to Revolutions in Transportation, Computing, and Communications"
Justin A. Weibel is an Associate Professor in the School of Mechanical Engineering at Purdue University and Director of the Cooling Technologies Research Center (CTRC), a graduated NSF I/UCRC that addresses research and development needs of its member organizations in the area of high-performance heat removal from compact spaces. Dr. Weibel's research explores methodologies for prediction and control of heat transport to enhance the performance and efficiency of thermal management technologies. He has been a key contributor to the development of transformative cooling technologies supported by DARPA, NAVSEA, ONR, ARPA-E, and SRC programs, in addition to numerous industry sponsored research projects. He recently received the 2020 ASME Electronic & Photonic Packaging Division (EPPD) Young Engineer Award and 2021 ASME K-16 Outstanding Early Faculty Career in Thermal Management Award. Dr. Weibel is on the IEEE ITherm Executive Committee and is Associate Editor of the IEEE Transactions on Components Packaging and Manufacturing Technology.