The city of Dublin
Dublin is the perfect destination for THERMINIC 2022. The city combines the traditional with the modern and the historic with the contemporary. It is world-renowned for it's warm welcome and genuine sense of fun and draws in visitors from across the globe. Dublin's unique charm will make the 28th THERMINIC Workshop an event to remember!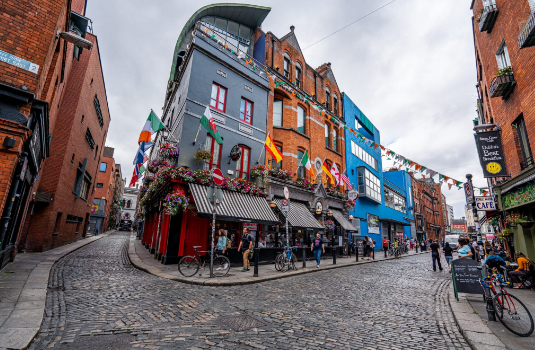 Venue – the Alex Hotel
This year's THERMINIC Workshop will be hosted at Alex Hotel in Dublin. The 4-star boutique hotel is located in the heart of Dublin city center. Within a 1-minute walk, you reach the Trinity historic campus and Dublin's Georgian quarter. There you find the national museum, the national library and the national gallery. Within 5 minutes you have a wide range of pubs and other hotels. The famous Temple bar can also be reached by foot, as well as Grafton Street, which is the high-end shopping district. The Hotel itself offers onsite restaurants, as well as cafés, a work hub and a gym.